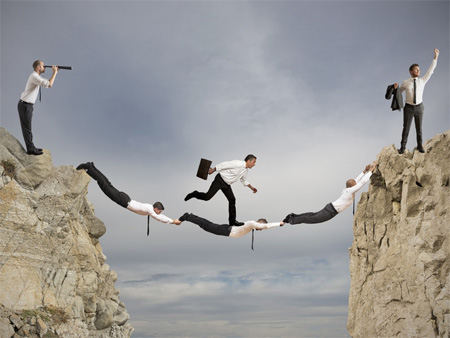 Hubert Deutsch acts ssuccessfully as our managing director.
SAP Projects and SAP Operations are our two main business domains. The field of activity of our third business SAP Solutions is being developed at the moment. Our teams are effectively led by René Emersic (projects), Arno Gruber (operation) and Karl Pötzl (solutions).
As a member of scc group, Cross IT is eager to deploy internal resources and skills in an efficient and optimal way. We provide the infrastructure for the whole scc group. In counteraction we are supplied with the admin management concerning accounting, controlling, balancing and billing.
"According to our conviction there is no greater and more effective way to mutual education than teamwork."
Johann Wolfgang v. Goethe